Lease Automated Custody Transfer Units
HMS fabricates multiple LACT unit types including but not limited to, Low pressure pipeline LACT units, Hi pressure pipeline LACT units with booster pump skids, Truck load and Truck off load packages.
These units are tied to an existing pipeline company's large collection lines.  Our pipeline LACT unit must be able to put up larger head pressures to get into the pipelines with multiple units running simultaneously.
Low pressure units typically discharge into lines with 150 psi or less pressure.  High pressure units will include a booster pump packaged downstream to boost discharge pressures upwards of 700 psi.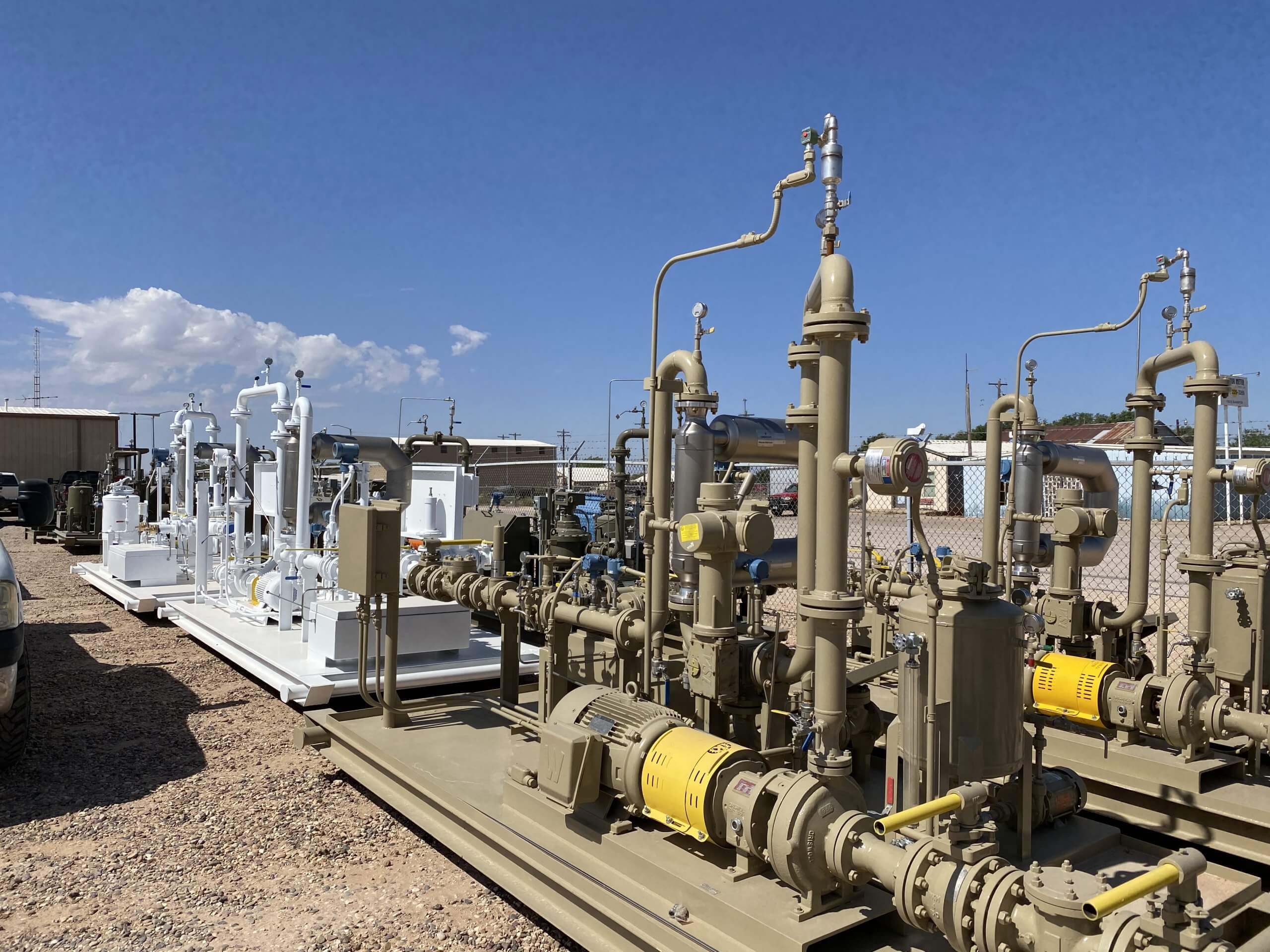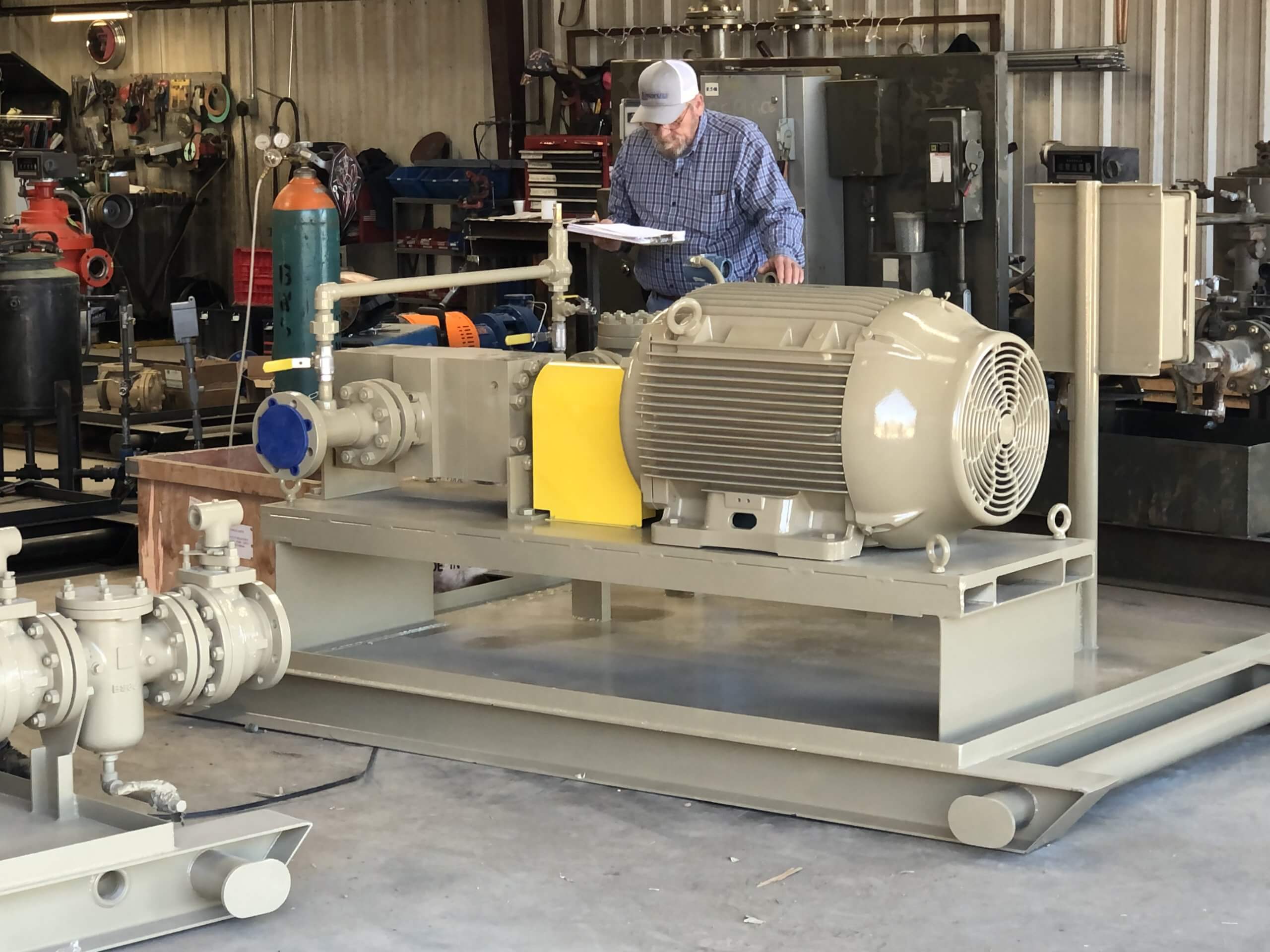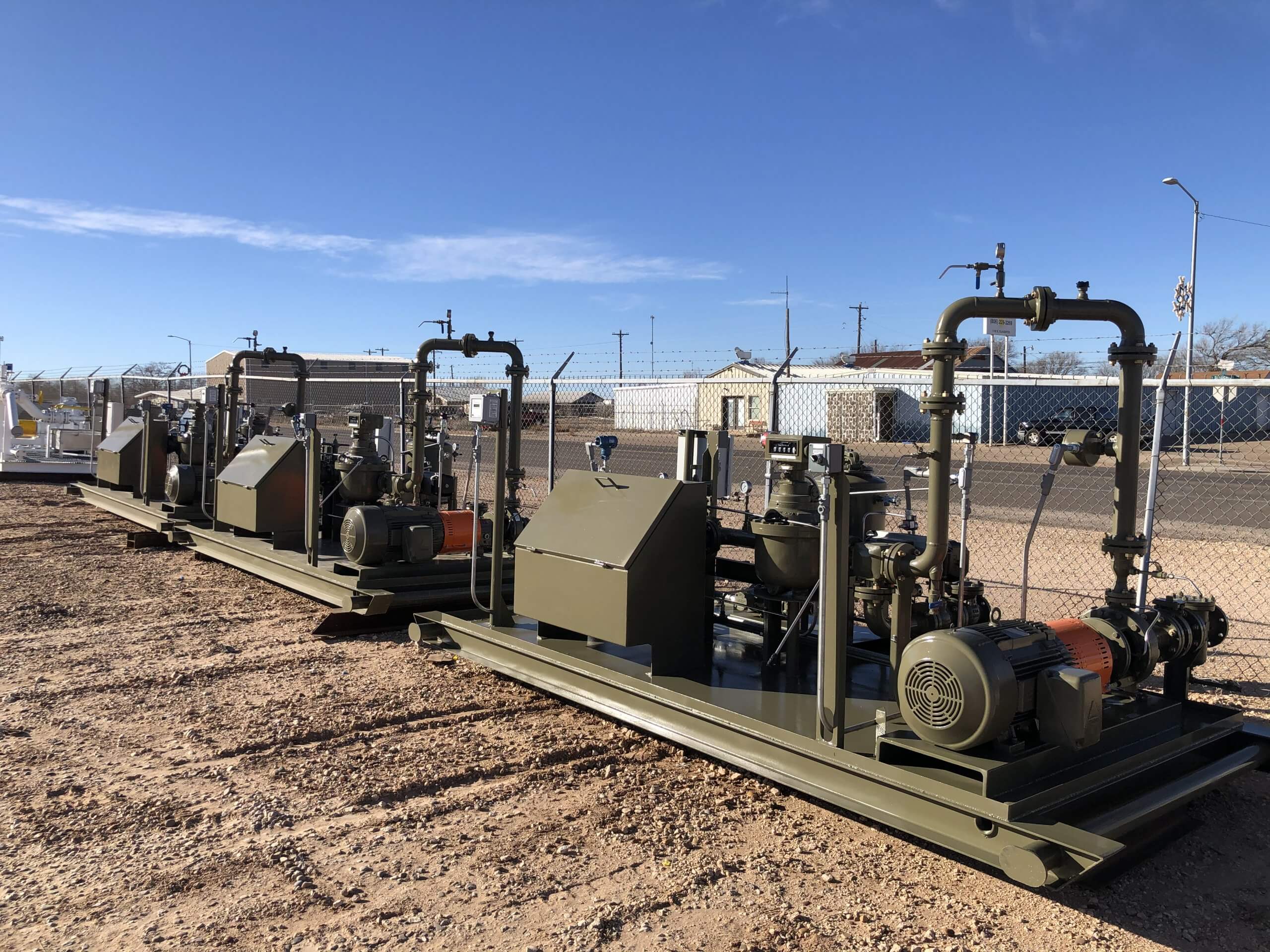 This unit moves oil from onsite storage tanks and pumps through HMS' LACT into a tanker truck. Truck LACTs are becoming more popular due to the fact that the pipeline infrastructure is simply not available in every new drilling area.