Production Headers
Hughes Meter and Supply repairs, manufactures, and replaces production headers.
Production / test headers are an engineered product designed to be set at field gathering facilities where multiple wells are tied in and individual wells need to be manually or automatically turned into either test or production vessels. When new drills come online and there is no existing infrastructure in place to separate the incoming wells, a production header is needed.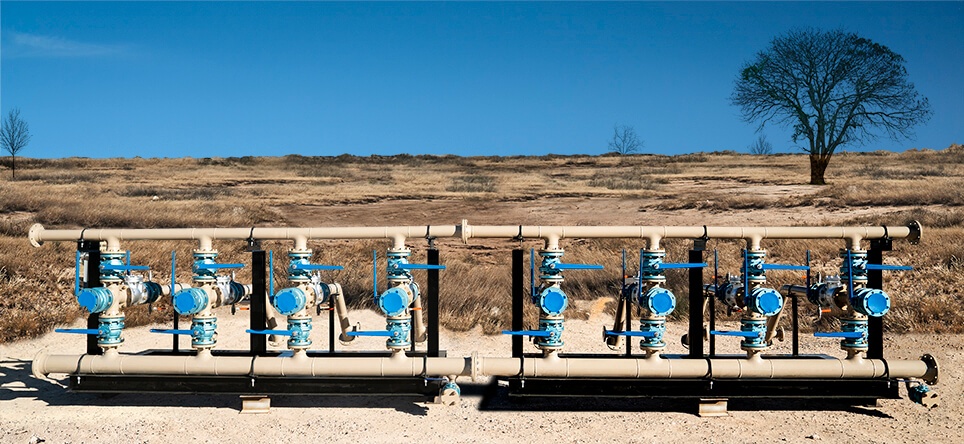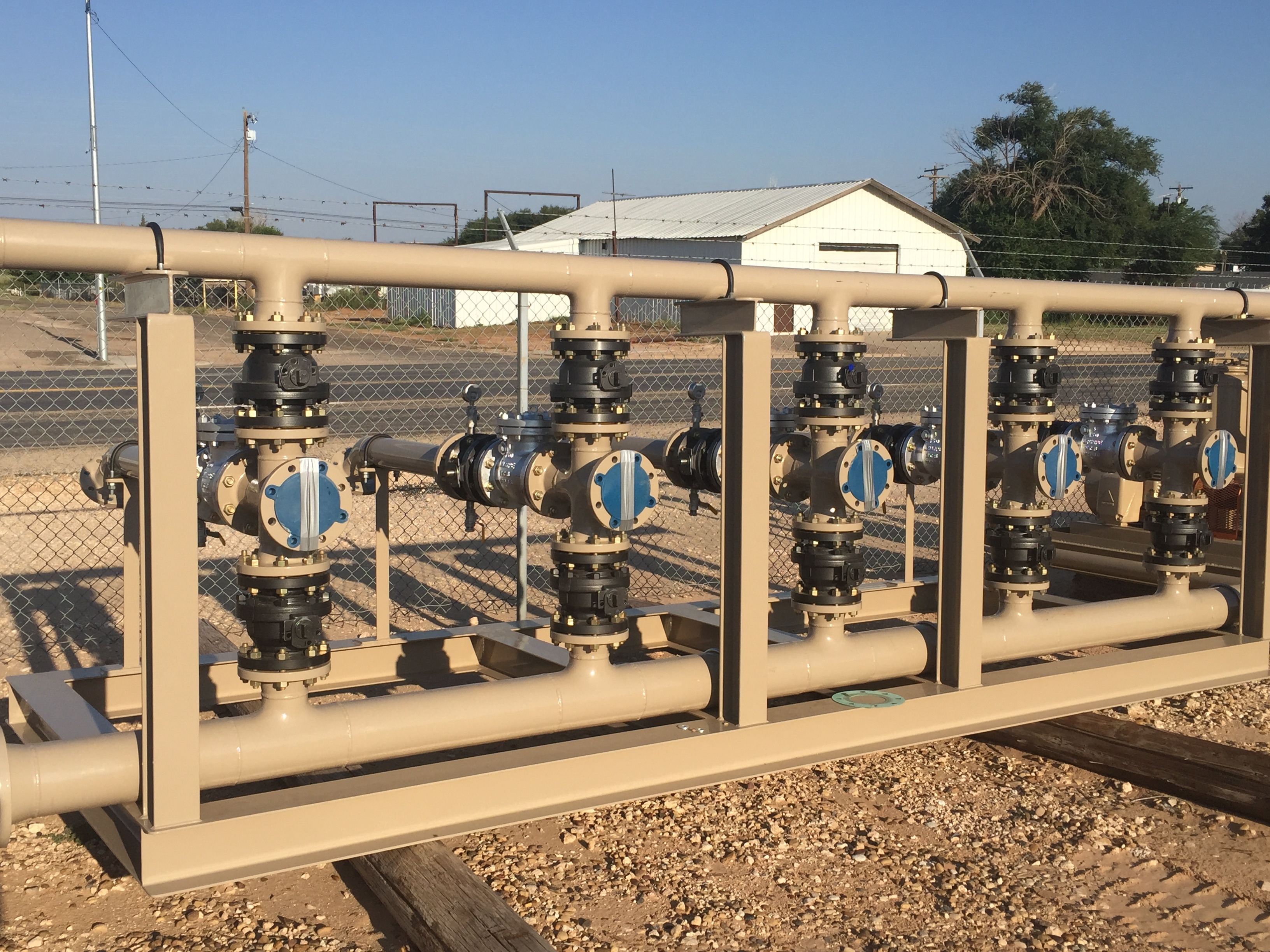 Please contact us with your specs or let us custom design production headers to meet your needs.